The Oregon Liberty Alliance is a coalition of organizations that have been active in Oregon for decades.   Member organizations have worked together informally for years to support conservative candidates and causes. Each member organization will continue in their individual work as independent organizations, but now have formally joined together in a broad coalition to support conservative values, candidates, and causes when the need arises.
Coalition Members
Common Sense for Oregon was founded with the mission to serve the people of Oregon by making it a better place to raise a family. Through the initiative system and the referendum process Common Sense for Oregon is an advocate for the voice of the people. Common Sense for Oregon focuses on: Preserving Oregon's Initiative Process, Supporting Tax Reforms For a Fair and Balanced Tax System, and Working to Reduce and Simplify Government Regulation of Our Lives.
OAA's agenda includes helping to educate the public about issues regarding public safety and proposals to reduce crime.
The Alliance provides reports, a website, seminars, email updates, voter's guides, candidate profiles, statistics, articles, and newsletters as part of its program to educate and inform citizens.
OFC has been serving Oregon Christians for more than 34 years and has a working relationship with more than 2,000 Oregon churches. OFC communicates with over 40,000 Oregon households directly through Voter Materials, Research Projects, and Direct Mail.
ORTL is a leading voice in Oregon on Life issues and communicates with over a quarter of a million Oregonians. ORTL is at the forefront of pro-life work in the legislature, at the grassroots level, and supporting pro-life candidates.

OWL has been providing candidate information in various formats since 1969. OWL is involved in Oregon with educating the public through education and action, to increase the effectiveness of women in the cause of good government, and to promote the Constitution of the United States.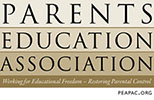 PEA is a leading voice in the area of education in Oregon to protect and advance parental rights in educating their children and educates the public on a wide variety of public policy issues from a Biblical perspective. The Parent Education Association is active in the legislature and produces voter education materials during elections.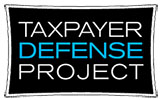 TDP was founded in 2004 to fight Ballot Measure 30, which would have increased taxes on Oregonians by over one billion dollars. Oregonians soundly defeated Measure 30 by nearly a 25% margin of victory. In addition to fighting taxes through the initiative process, Taxpayer Defense Project endorses and supports candidates who agree that the Oregon government can, and should, do more with less.
www.taxpayerdefenseproject.com

The Taxpayer Association of Oregon & OregonWatchdog were created in 1999 to cut taxes, expose government waste and protect individual liberties.